Theresa May and Jeremy Corbyn have released their Christmas messages ahead of 25 December.
The Prime Minister made several references to Christian values and called for unity while the Labour leader avoided any religious links and said he wished for everyone to do more to bring about "the kind of society we want to live in".
Neither referred to Brexit or the tumultuous political year they have both faced.
Mrs May thanked those in the armed forces and the emergency services who "inspired the nation" in their responses to the Grenfell Tower fire and terror attacks in Manchester and London this year.
She thanked aid workers abroad and volunteers in the UK working over Christmas and asked people to remember those around the world who are denied religious freedom, especially the "sickening persecution" of the Rohingya Muslims.
The Conservative leader, whose father was a vicar, said: "As we gather with our friends and family, I want to say thank you to all those whose service to others means they will be spending time away from their loved ones this Christmas.
:: Manchester bombing: The victims
"The heroes in our emergency services, whose courage and dedication so inspired the nation in response to tragedy at Grenfell Tower and the abhorrent terrorist attacks in Manchester and London.
"But whose service saves lives in our communities every day, including Christmas Day.
"As we celebrate the birth of Christ, let us celebrate all those selfless acts – and countless others – that epitomise the values we share: Christian values of love, service and compassion that are lived out every day in our country by people all faiths and none.
"Let us take pride in our Christian heritage and the confidence it gives us to ensure that in Britain you can practice your faith free from question or fear.
"So this Christmas, whatever our faith, let us come together confident and united in the values we share. And wherever you are at this special time of year, let me wish you all a very happy Christmas."
Mr Corbyn, who has previously refused to discuss whether he holds any religious beliefs, urged people to think about others who are "cut off and lonely" or living in war-torn nations at Christmas.
He called on Britons to "show them you care" and said Britain was a "compassionate nation".
:: Yemen: The civil war and humanitarian crisis explained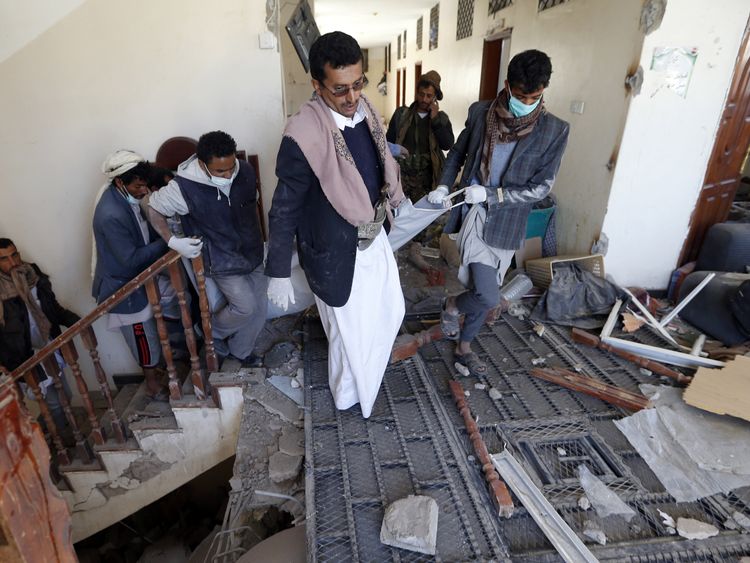 The opposition leader urged people to think about those without a home, those who feel "cut off and lonely", especially older citizens, and carers.
He added: "And abroad we think of those living in nations like Yemen, Syria and Libya in fear of bombs and bullets, of injury and death.
"None of this is inevitable. We pride ourselves on being a compassionate nation.
More from Christmas
"My Christmas wish is that we all do more to help bring about the kind of society and world we want to live in.
"Whenever you can show people love, show them you care and enjoy your Christmas."
[contf] [contfnew]
[contfnewc] [contfnewc]
The post May and Corbyn release Christmas messages appeared first on News Wire Now.