More and more Scots are forgetting the traditional roast turkey this Christmas and opting for a takeaway.
Online food delivery firm hungryhouse.co.uk has revealed what thousands of us will really be chowing down on this Christmas Day – and it's not what you think.
Based on thousands of orders from Christmas 2016, the online food-ordering platform reveals that Scotland is the only area fanatical about Chinese food with nearly a quarter (24%) ordering it on Christmas Day 2016; other regions kicked the cuisine to the kerb, with only 2% of orders from the rest of the UK opting for the oriental food.
For the UK as a whole, pizza is officially the most popular Christmas Day takeaway, with hungryhouse selling one every seven seconds last year. Margherita, meat feast and Hawaiian top the list of most popular toppings.
Chinese food is Scotland's favourite Christmas takeaway
Next on the list of most-loved festive food is chicken with nearly a third (29%) of orders on December 25. Burgers come third at 20% and Indian food fourth (11%) – with Korma, Biryani and Tikka Masala proving most popular.
Those with more adventurous taste will be opting for Lebanese (6%), sushi (5%) or Persian (3%) this coming yuletide, according to the extensive data revealed by the firm.
The statistics also show we're a divided nation when it comes to our festive food choices, with those in Yorkshire (58%) and the North-East (31%) opting for burgers above anything else. It's all-about-Italian for those in the south east (67%), south west (55%) and London (67%).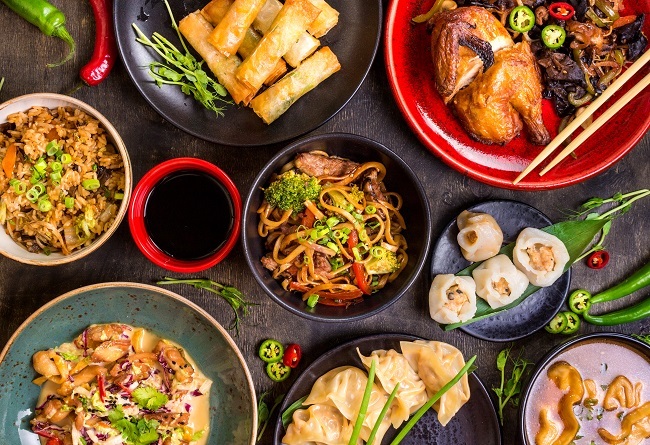 Scots love their Chinese food
UK Top 10 Christmas Day Takeaways
1 Pizza & Italian (31%)
2 Chicken (29%)
3 Burgers (20%)
4 Indian (11%)
5 Chinese (8%)
6 Lebanese (6%)
7 Kebab (5%)
8 Sushi & Japanese (5%)
9 Thai (4%)
10 Persian (3%)
Top Cuisines – Regional
1 London – Pizza & Italian (68%)
2 East England – Chicken (48%)
3 East Midlands – Chicken (48%)
4 North-East England – Burgers (31%)
5 North-West England – Chicken (45%)
6 Scotland – Chinese (24%)
7 South-East England – Pizza & Italian (67%)
8 South-West England – Pizza & Italian (55%)
9 West Midlands – Chicken (37%)
10 Yorkshire – Burgers (58%)
[contf] [contfnew]
[contfnewc] [contfnewc]
The post Scotland's favourite Christmas meal is probably not what you expected appeared first on News Wire Now.