The teenager accused of killing 17 students and teachers in a Florida school is "sad", "mournful" and "remorseful", his lawyer said.
Nikolas Cruz is a "broken human being" and is aware of what is going on, Melissa McNeill told reporters.
The defence lawyer had her arm around the handcuffed 19-year-old during his first court hearing on Thursday where he was remanded in custody after being charged with 17 counts of premeditated murder.
The teenager is accused of murdering 17 students and teachers at Marjory Stoneman Douglas High School in Parkland, on the edge of the Everglades, on Wednesday afternoon.
The FBI has admitted it was warned about him in 2017 and there are claims Cruz, who was orphaned after his mother died last year, was part of a white supremacist group.
:: Florida school massacre gunman took just seven minutes to kill 17 people
Police said after the shooting Cruz left the school he had previously been expelled from and visited a Wal-Mart store before buying a drink from Subway then stopping at a McDonald's.
The 19-year-old was arrested 40 minutes later by police officer Michael Leonard after he saw someone matching the suspect's description and stopped him as he walked along a pavement nearby after the attack.
Cruz confessed to carrying out one of the United States' deadliest school shootings, according to a sheriff's department report.
:: Nikolas Cruz: What we know about 'troubled' Florida shooting suspect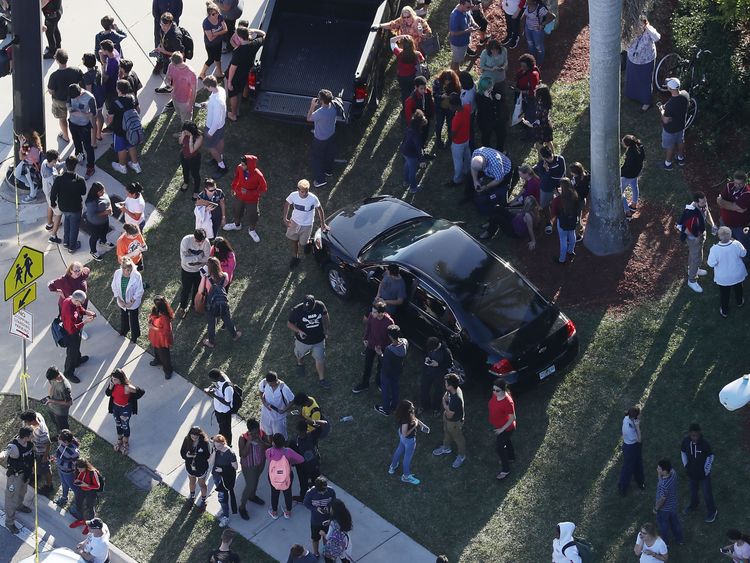 The statement from the Broward County Sheriff's Office said the teenager told officers he "began shooting students that he saw in the hallways and on school grounds".
He "brought additional loaded magazines to the school campus and kept them hidden in a backpack until he got on campus to begin his assault", the report said.
Cruz set off the school's fire alarm to get all the students out and when they began to flee from his gunfire he discarded his AR-15 rifle and a vest so he could blend into the crowd, he told police.
The teenager, who worked for discount retailer The Dollar Tree, is believed to have had paramilitary training in Tallahassee with white supremacist group Republic of Florida – with the group's leader saying he was a member.
However, a police spokesman in Tallahassee said there were "no known ties" between the suspect and the group.
:: US school shootings: A deadly history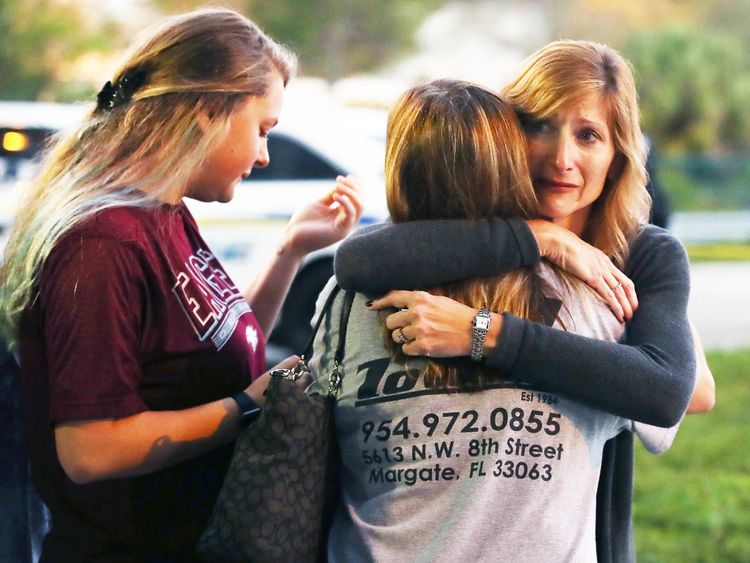 Its leader, Jordan Jereb, told the Daily Beast: "I'm not trying to glorify it, but he was pretty efficient in what he did.
"He probably used that training to do what he did yesterday. Nobody I know told him to do that, he just freaked out."
He added that Cruz had "trouble with a girl" and believed the timing of the attack on Valentine's Day was not a coincidence.
The FBI has begun an extensive review of how it handled an apparent tip-off about Cruz, an official said.
YouTuber Ben Bennight said he told the FBI last year about a comment on the site under Cruz's name which read: "I'm going to be a professional school shooter."
:: President Trump is ignoring young Americans when it comes to gun control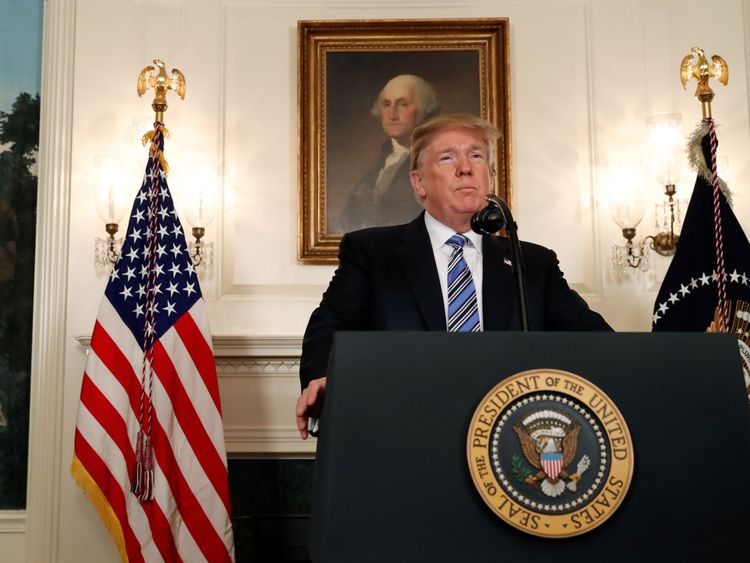 In a news conference at the White House, Donald Trump sent his condolences to the families and friends of all of those killed and thanked those who responded to the shooting.
He raised the issue of mental health, urged students to go to teachers, parents or faith leaders to tell them when they think something is not right.
He said his top priority was to make schools safer but avoided addressing the country's gun laws.
Several victims had been publicly identified the day after the shooting, including star swimmer Nicholas Dworet, soccer player Alyssa Alhadeff, 14, basketball players Luke Hoyer, 15, and Joaquin Oliver, nicknamed Guac.
Ambitious senior Meadow Pollack, 18, trombone player Alex Schachter, 14, Junior Reserve Officer Training Corps freshman Peter Wang, 15, and Jaime Guttenberg were also killed.
More from Florida School Shooting
:: Families and friends pay tribute to 'beloved' school massacre victims in Florida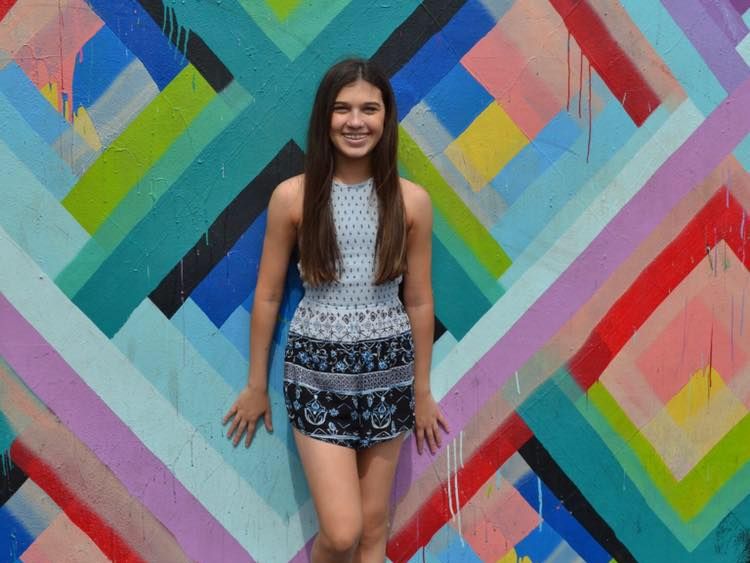 Assistant football coach and security monitor Aaron Feis, in his 30s, was killed while shielding students from bullets. Geography teacher Scott Beigel was killed as he tried to usher students back into his classroom and athletic director Chris Hixon was shot and killed.
[contf] [contfnew]
[contfnewc] [contfnewc]