The Home Secretary has said captured Islamic State jihadists who were part of Jihadi John's group in Syria could be brought to the UK to face justice.
byLiam Deacon20 Feb 2018, 10:31 AM PST0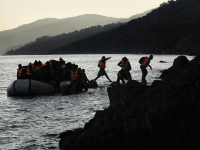 ATHENS, Greece (AP) — Greek authorities say 17 Turks who reached a Greek island by dinghy from Turkey are seeking political asylum in Greece.
byBreitbart London20 Feb 2018, 10:01 AM PST0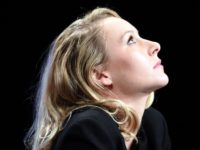 Several members of the U.S. media establishment — including so-called conservatives — have been in meltdown on social media after it was announced that French firebrand Marion Maréchal-Le Pen would be speaking at the Conservative Political Action Conference (CPAC) this week.
byChris Tomlinson20 Feb 2018, 9:40 AM PST0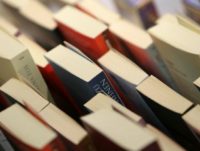 Book publisher Kristoffer Lind from the publishing house Lind & Co has slammed the Swedish government for only giving financial support through the Culture Council to books that promote social justice values and diversity above quality literature.
byChris Tomlinson20 Feb 2018, 9:04 AM PST0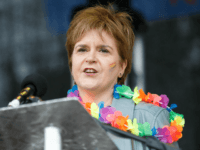 First Minister Nicola Sturgeon has argued that Scotland needs to open its borders because Scottish people in history have moved abroad.
byVirginia Hale20 Feb 2018, 8:44 AM PST0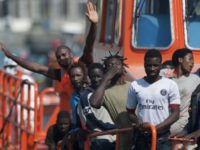 BRUSSELS (AP) – The head of the European Union's border agency says the number of migrants trying to reach Europe through the Mediterranean will remain high this year, with more expected to arrive through Spain.
byBreitbart London20 Feb 2018, 8:31 AM PST0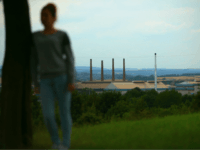 The number of victims of Rotherham grooming and rape gangs has risen even higher than the 1,400 figure which shocked the nation in 2014, the National Crime Agency (NCA) has revealed.
byLiam Deacon20 Feb 2018, 8:19 AM PST0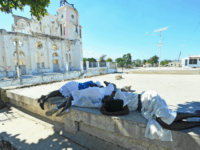 LONDON (AP) – Oxfam's leadership apologised Tuesday for downplaying the significance of a sexual misconduct scandal in Haiti and sought to stem the tide of cancelled donations.
byBreitbart London20 Feb 2018, 7:12 AM PST0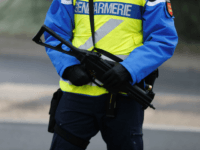 PARIS (AP) – The French prosecutor's office says three people have been detained in France in connection with August's deadly attacks in Barcelona and Cambrils.
byBreitbart London20 Feb 2018, 6:55 AM PST0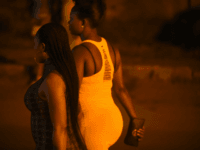 A total of 14 suspects have been indicted on people trafficking charges including several Nigerian migrants who brought women into France as asylum seekers where they would later become prostitutes.
byChris Tomlinson20 Feb 2018, 6:28 AM PST0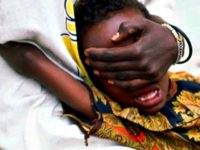 A Somali heritage Uber driver allowed his seven-year-old daughter to be subjected to Female Genital Mutilation (FGM) because he said it stops "women feeling sexy all the time", a court has heard.
byLiam Deacon20 Feb 2018, 5:59 AM PST0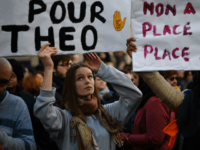 Analysis by medical experts shows that a Paris police officer did not "rape" suburban black youth Théo L. who claimed an officer had purposely inserted a baton into his anus, the alleged incident sparking mass riots last year.
byChris Tomlinson20 Feb 2018, 3:52 AM PST0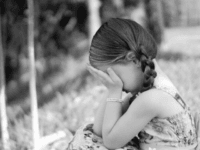 Averaging at 177 cases a day, child sex crime allegations including rape and grooming are at a record high in the UK, the NSPCC has warned.
byVirginia Hale20 Feb 2018, 3:30 AM PST0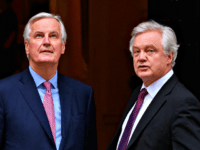 The UK will not take advantage of Brexit to cut back environmental and workplace red tape, ministers claim in an effort to reassure those arguing Brexit is harmful.
byLiam Deacon20 Feb 2018, 3:09 AM PST0
An article in the Spectator last week points out a curious anomaly about life in Great Britain: the bizarre unwillingness to discuss unborn human life while more and more laws safeguarding animals are passed.
byThomas D. Williams, Ph.D.20 Feb 2018, 1:43 AM PST0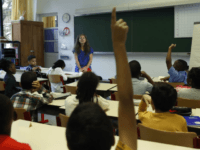 France is safe and prosperous only thanks to a 'lifetime of open borders', while mass migration is a "universal right", according to literature being handed out in French classrooms.
byVirginia Hale20 Feb 2018, 12:42 AM PST0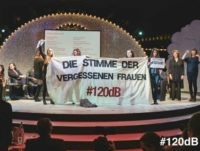 Activists from the anti-migrant violence women's movement 120dB stormed a panel on harassment and violence against women in the film and television industry at the Berlinale film festival holding a banner reading, "the voice of forgotten women."
byChris Tomlinson20 Feb 2018, 12:32 AM PST0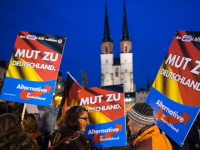 Germany's insurgent right-wing populist party has overtaken the left-leaning Social Democrats to become the nation's second most popular political force for the first time, a poll shows.
byLiam Deacon19 Feb 2018, 10:07 AM PST0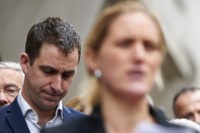 From TalkRadio: The treatment of Brendan Cox and the allegations against him smacks of left-wing bias against Brexiteers, according to a leading commentator. Cox, the widower of murdered MP Jo Cox, has admitted being a sex pest and quit two
byBreitbart London19 Feb 2018, 10:05 AM PST0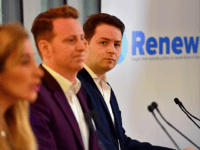 A leader of Renew Britain has described the new anti-Brexit party as the "military arm" of the Remain movement, which will "threaten" sitting MPs who back Brexit.
byVictoria Friedman19 Feb 2018, 10:01 AM PST0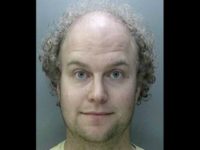 LONDON (AP) — A British judge sentenced a prolific pedophile to 32 years in prison Monday in what the U.K.'s national law enforcement agency described as a watershed moment for coming to grips with technology's ability to support and spread depravity.
byBreitbart London19 Feb 2018, 9:44 AM PST0
The government of the United Kingdom has frozen all payments to the International Rescue Committee (IRC), one of the largest non-profit refugee resettlement agencies in the world, pending the outcome of an investigation into allegations of "sexual harassment and fraud" in the organization.
byMichael Patrick Leahy19 Feb 2018, 9:20 AM PST0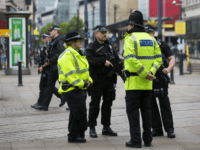 Police have arrested and detained a woman in Stoke-on-Trent after a rude note was reportedly left on an ambulance in the town.
byLiam Deacon19 Feb 2018, 8:35 AM PST0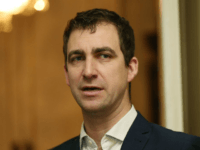 Brendan Cox, widower of the late Labour MP Jo Cox, has stepped down from the charities he founded in the wake of his wife's death following sexual harassment allegations.
byJack Montgomery19 Feb 2018, 8:03 AM PST0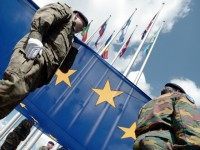 Brussels must be careful not to weaken or undermine the North Atlantic Treaty Organization (NATO) as it builds a supranational European Union (EU) Army, American military leaders have told their EU allies.
byLiam Deacon19 Feb 2018, 7:47 AM PST0
Viktor Orbán has called for patriotic EU allies to join Hungary in its fight against the globalist war on nation states which would see the West fall.
byVirginia Hale19 Feb 2018, 6:57 AM PST0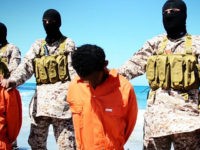 The violent Muslim persecution of Christians in the Middle East did not begin with the Islamic State's rise to power in 2014, said Iraqi Archishop Bashar Warda, but rather many centuries ago. "Having faced for 1,400 years the slow-motion genocide
byThomas D. Williams, Ph.D.19 Feb 2018, 6:28 AM PST0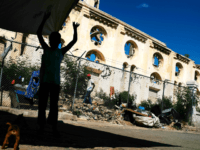 LONDON (AP) – Oxfam's report on sexual misconduct allegations in Haiti shows that three staff members intimidated and physically threatened witnesses as the charity investigated the original claims.
byBreitbart London19 Feb 2018, 4:40 AM PST0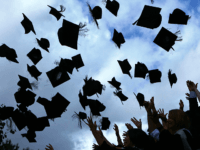 Some of the UK's best and brightest have banded together to form a new pro-Brexit group to counteract the propaganda that Leave supporters are dim-witted, 'low-information' voters.
byJack Montgomery19 Feb 2018, 3:42 AM PST0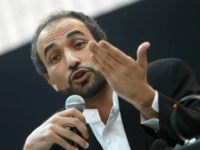 Islamic scholar Tariq Ramadan, who was being held in custody in France on multiple rape charges, has been released to hospital care for evaluation to determine if he is well enough to face trial.
bySimon Kent19 Feb 2018, 3:30 AM PST0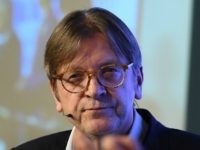 It is "not acceptable" for the UK to control immigration after Brexit and throughout the so-called "transition period", the European Parliament's Brexit coordinator has said.
byLiam Deacon19 Feb 2018, 3:11 AM PST0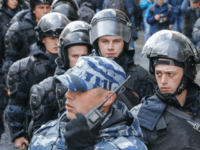 MOSCOW (AP) – The Islamic State group on Monday claimed responsibility for a deadly attack on churchgoers in Russia's predominantly Muslim Dagestan region.
byBreitbart London19 Feb 2018, 2:48 AM PST0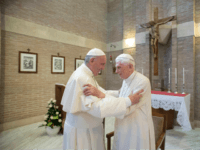 In a meeting with priests, Pope Francis announced that he would canonize Pope Paul VI later this year, and that he and emeritus Pope Benedict XVI are on the "waiting list" to become saints.
byThomas D. Williams, Ph.D.19 Feb 2018, 2:15 AM PST0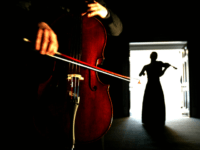 Classical musician Ophélie Gaillard was attacked in the Paris suburb of Pantin and was held at knife-point by a man who stole her antique cello worth 1.3 million euros ($1.5 million/£1.1 million).
byChris Tomlinson19 Feb 2018, 12:54 AM PST0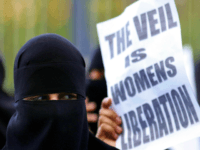 A 19-year-old man in Sweden has been charged with abuse after he beat his 14-year-old sister with a baseball bat because she refused to wear an Islamic veil.
byChris Tomlinson19 Feb 2018, 12:34 AM PST0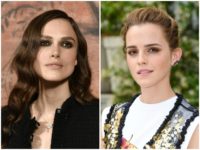 Almost 200 British female entertainment stars called for an international movement to end sexual misconduct across society in a letter published ahead of Sunday's British Academy Film Awards.
byBreitbart News18 Feb 2018, 9:05 AM PST0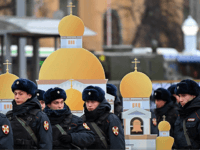 A gunman has killed four women and injured three others, including police officers, at a folk festival in the Russian republic of Dagestan.
byJack Montgomery18 Feb 2018, 7:44 AM PST0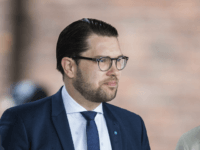 The anti-mass migration Sweden Democrats (SD) have promised to reduce both asylum claims and chain migration — or 'family reunification' — to zero, and pledged to turn the migration board into a "remigration" board.
byChris Tomlinson18 Feb 2018, 6:40 AM PST0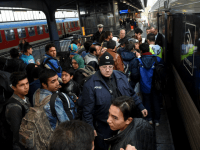 Council of Europe Commissioner for Human Rights Nils Muiznieks has criticised Sweden for not taking in enough migrants, saying that more chain migration — or 'family reunification' — would "help integration".
byChris Tomlinson18 Feb 2018, 4:09 AM PST0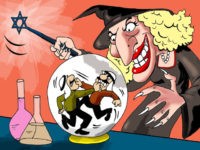 Anti-Semitic symbols and threats along with posts on social media denying the Holocaust have increased by 30 percent, according to a new report by the World Jewish Congress (WJC), with Twitter hosting the vast bulk of offending material.
bySimon Kent18 Feb 2018, 3:18 AM PST0
Nearly all the UK's major anti-Brexit groups are coordinating in a fresh push to keep the country in the EU, launching a summer of campaigns, a music festival, a new app, and public adverts, starting in weeks.
byLiam Deacon18 Feb 2018, 2:27 AM PST0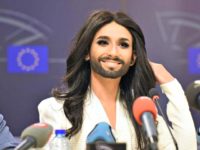 All scientific evidence indicates that gender identity disorders result principally from cultural causes and moreover, modern society is facilitating them.
byThomas D. Williams, Ph.D.17 Feb 2018, 5:59 PM PST0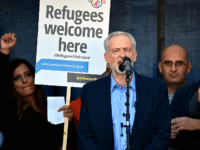 A rough sleeper turned into a cause célèbre by Labour leader Jeremy Corbyn after he was found dead in a London underpass near Parliament turns out to have been an illegal migrant paedophile who had been deported twice.
byJack Montgomery17 Feb 2018, 1:55 PM PST0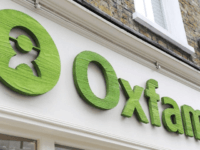 The British government has cut off funding to Oxfam following the aid worker sex scandal, until the charity can show it has made significant reforms. International Development secretary Penny Mordaunt said Oxfam is barred from receiving public money until the
byVirginia Hale17 Feb 2018, 10:49 AM PST0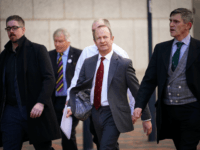 Henry Bolton has been ousted as UKIP leader after party activists backed a National Executive Committee (NEC) motion of no confidence.
byJack Montgomery17 Feb 2018, 8:51 AM PST0
[contf] [contfnew]
[contfnewc] [contfnewc]