In the endless saga that is solving a problem like North Korea, a glimmer of hope has emerged.
Maybe.
For the first time, Kim Jong Un has apparently expressed a willingness to talk about nuclear disarmament with the US, and to pause nuclear and missile tests while doing so.
This information was delivered by South Korean envoys who have just spent two days in North Korea's capital, Pyongyang.
During the visit, the officials from South Korea also managed to get agreement on a summit meeting between the North and South, to be held in April.
:: North and South Korea in historic meeting at Winter Olympics
Suddenly, after months of fiery rhetoric, throwing insults at "little rocket man" and tightening the sanctions screw as hard as he can, Mr Trump appears to be presented with a chance to make some progress on one of the world's most pressing issues.
Can it be that such an aggressive approach actually worked? Or is it that a desperate South Korea intervened before things escalated beyond all control?
Whatever the reason, a chance is a chance – and the leader of the free world very cautiously welcomed the news, via Twitter.
He is right to be circumspect for the most practical reasons.
Possible progress being made in talks with North Korea. For the first time in many years, a serious effort is being made by all parties concerned. The World is watching and waiting! May be false hope, but the U.S. is ready to go hard in either direction!

— Donald J. Trump (@realDonaldTrump) March 6, 2018
North Korea has said over and over again in the past that it will not negotiate over its nuclear programme.
Most diplomats will tell you that when it comes to world affairs and rogue nations, U-turns of this magnitude are not to be trusted.
US officials will be rattling through the questions. What are they up to? Why now? What will they want in return? How can we know for sure that they are telling the truth?
The answer to the last question is: we probably can't.
It is a problem potentially compounded by the sudden departure of America's ambassador-in-waiting to South Korea.
He hasn't been replaced.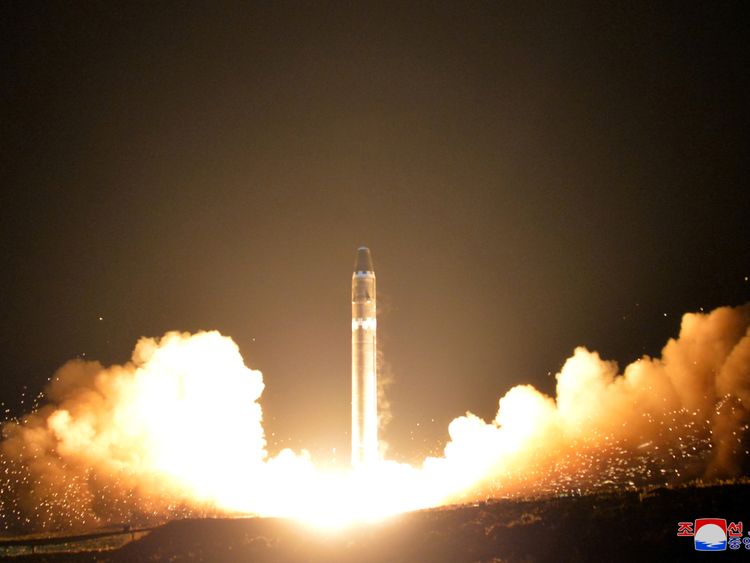 There are other political issues at play here, too.
Much has been made of Donald Trump's finely honed but unconventionally expressed political instincts.
It may well be that Mr Trump is reserving judgement on the validity of any discussions or summits because these developments seem to have come at the behest of South Korea.
Should it all work, you can bet the President will credit his muscular, at times aggressive, approach to North Korea.
More from Donald Trump
If it doesn't, the North and the South will find themselves shouldering the blame.
He isn't called Teflon Don for nothing.
[contf] [contfnew]
[contfnewc] [contfnewc]