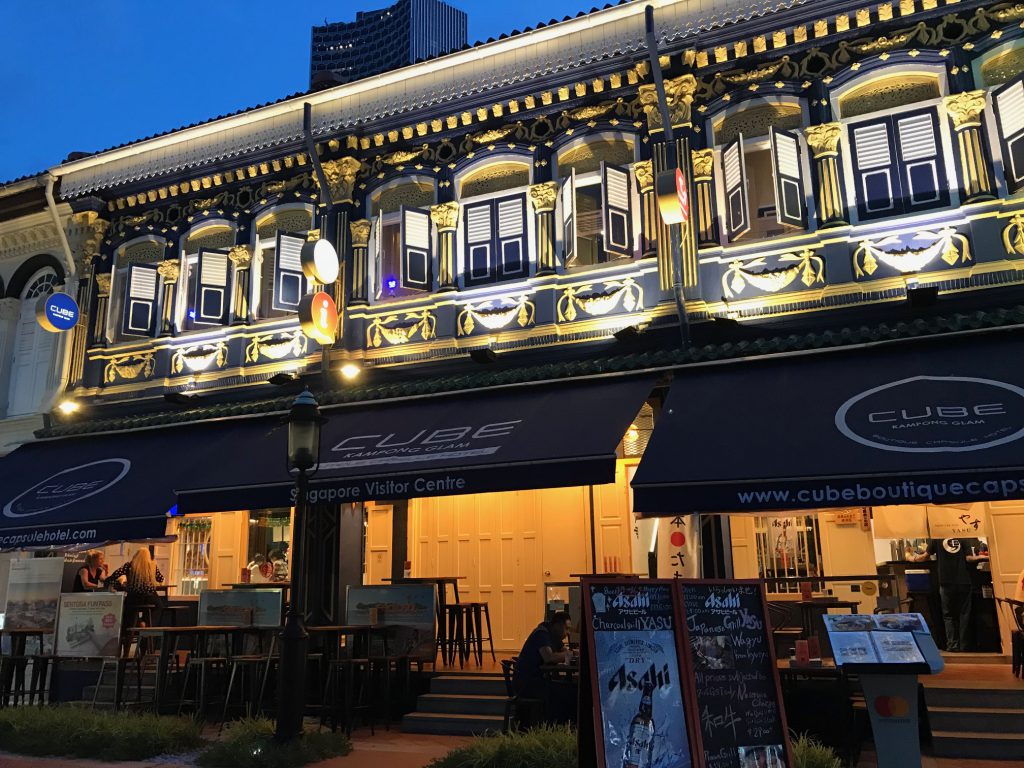 It seems like the capsule hotel trend isnt dying anytime soon – CUBE Boutique Capsule Hotel has just opened another branch at Kampong Glam!
Opened just recently, the CUBE Boutique Capsule Hotel is located at a restored shophouse tucked into the heart of Singapores cultural district. Perfect for young, saavy, quick-on-their-feet travellers, the small and cosy hotel offers 56 beds, complete with everyday amenities such as Wi-Fi, towels, and a safe. Female guests can even stay in women-only sections of the hotel for an extra level of security and privacy.
Thats not all – true to the hotels vision of conserving the "kampong spirit" and preserving traditional Singaporean history, guests will have easy access to some of the most culturally rich locations in Singapore from the hotel. In addition to the Sultan Mosque and the Malay Heritage Centre, the hotel is only a quick walk away from Haji Lane and Bugis MRT Station. The Singapore Visitor Centre, always a haven for confused and lost tourists, is also located in the same lobby as the hotel, offering tours and 24/7 service regarding everything from the best brunch places in Singapore, to navigating the MRT system.
And lets not forget about the huge variety of food available near the hotel. Guests will also never be at a loss as to where to eat, as the capsule hotel is encompassed by food choices of every kind, from Japanese, halal, to of course, yummy traditional Singaporean and Malaysian cuisine!
Cube Boutique Hotel is located at 55 Bussorah Street, Singapore 199471. Head over to CUBE Hotels website for more information.
Kanako Sugawara
Photo: Cube