Banks and credit unions may soon be relieved of regulations added after the 2007-2008 financial crisis, as the Senate Banking Committee repealed provisions of the Dodd–Frank Act.
The senate panel approved bill S.2155 in a 16-7 vote Tuesday, to raise the threshold at which bank holding companies are considered "too big to fail," removing the financial stress test and capital-planning review. The threshold would be raised from $50 bill to $250 billion.
"This package of common-sense reforms recognizes that is important to tailor regulation appropriately," said Idaho Senator Mike Crespo, the Republican chairman of the Senate Banking, Housing and Urban Affairs Committee, according to AP.
Under the Economic Growth, Regulatory Relief and Consumer Protection Act, representatives from both parties said the measures would make it easier for credit unions, community banks and many regional, mid-sized banks to lend money and stimulate economic growth.
Read more
Under the bill, banks with less than $100 billion in assets would be exempt from strict oversight. Those with assets of $100 billion to $250 billion are presumed exempt after 18 months, with the Federal Reserve retaining authority to apply stricter requirements if appropriate.
The senate bill has dissenters, though. Democratic Senator Sherrod Brown from Ohio called it "Christmas for the C-suite, and crumbs for the Cratchits," in a 7-page letter on November 30, according to Wall Street On Parade. The title is a reference to Charles Dickens' 'A Christmas Carol' – the Cratchits being an impoverished family in the novel.
In the letter, Brown said the proposal helps some of the largest banks in the US while rolling back some of the protections put in place after the Great Recession to protect homebuyers and homeowners.
Brown said provisions in the bill related to qualified mortgages, manufactured housing, escrows accounts, appraisals, and mortgage data remove consumer protections put in place after the housing crisis.
Read more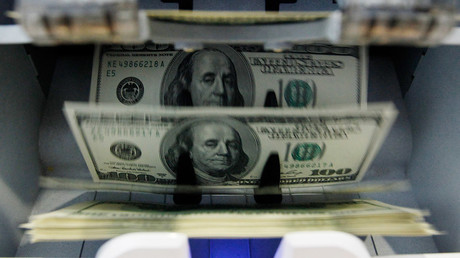 The new measures are much narrower than those passed by the House of Representatives earlier this year which was an effort to undo much of the Dodd–Frank finance law. That bill had no chance of gaining the 60 votes necessary to overcome a filibuster in the Senate.
The Dodd–Frank Wall Street Reform and Consumer Protection Act was signed and passed during the Obama administration in July 2010 in response to the financial crisis of 2007-2008. The crisis was considered the worst since the Great Depression in the '30s, and lead to massive bailouts of financial institutions to prevent a possible collapse of the world financial system.
American households lost roughly $16 trillion in net worth since the recession started in 2007.
The Dodd–Frank Act was enacted to "promote the financial stability of the US." Studies have found the act has improved financial stability and consumer protection, although there is evidence it negatively impacted smaller banks.
[contf] [contfnew]
[contfnewc] [contfnewc]