A council leader criticised for saying "aggressive begging" should be tackled in Windsor, ahead of the wedding of Prince Harry and Meghan Markle, has defended his comments.
Simon Dudley, of the Royal Borough of Windsor & Maidenhead, said he was referring to anti-social behaviour not homelessness.
The prime minister was among those who disagreed with Mr Dudley's views.
More than 100,000 people have signed a petition condemning his comments.
The authority leader claimed his initial comments in a letter to the local Police and Crime Commissioner (PCC) were misconstrued.
"At no point have I said 'move on the homeless'," Mr Dudley told BBC Radio Berkshire.
"The key thing is to draw the distinction between homelessness – which is an abomination in a civilised society – and anti-social behaviour, which is a very bad and deteriorating situation in Windsor."
He claimed people who were not homeless begged on the streets of Windsor with "large quantities of unattended material and bags" that could pose a terrorist threat.
Mr Dudley added: "I would like to apologise if I was not clear enough in my communication."
In his letter to the PCC, Mr Dudley said street begging created a "hostile atmosphere" for both residents and tourists and asked for the issue to be addressed "urgently".
The prime minister said she disagreed with the council leader's letter, adding that councils should "work with police" and ensure accommodation was provided for homeless people.
The petition, started on 4 January by Holly Fishwick, calls for a demand on the local police force to clear the area of homeless people before the wedding to be withdrawn, and for the the council to offer a "suitable long-term solution" for homeless people.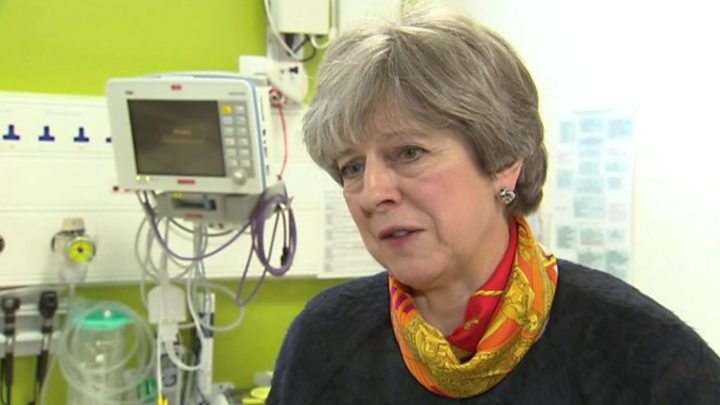 Murphy James, from the Windsor Homeless Project, refuted Mr Dudley's suggestion that his comments were misconstrued.
"The message he put out was so specific, it was very hard to miscommunicate," said Mr James.
"If anybody is sitting in a doorway asking for scraps of change, there is no way that it can be classed as a commercial enterprise.
"Before we blame and criminalise people, we need to find out how we can help."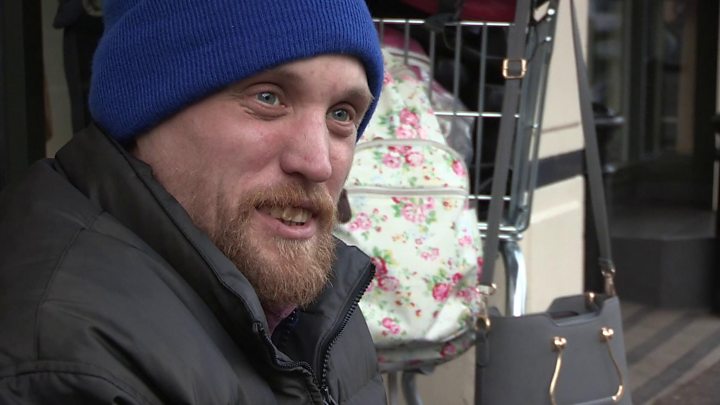 Posts on the petition page have been highly critical of Mr Dudley, with one from Cassandra Campbell suggesting people "help homeless people instead of removing them".
Another, from Ashley Houston, said "No one should be punished for being homeless, what a horrible world we live in."
Prince Harry and Meghan Markle will marry at St George's Chapel in Windsor on 19 May.
[contf] [contfnew]
[contfnewc] [contfnewc]