A government minister has been reprimanded by No 10 for attending a men-only gala that led to allegations of sexual harassment and groping.
Children and families minister Nadhim Zahawi said he attended The Presidents Club fundraiser but left early.
The BBC understands he was called to Downing Street on Wednesday to explain his attendance to Chief Whip Julian Smith.
Mr Zahawi is not the subject of any of the allegations from the event.
The Presidents Club said it was closing and would no longer hold events after an undercover reporter for the Financial Times revealed hostesses were subject to groping and lewd comments.
The paper also revealed the 130 hostesses were told to wear skimpy black outfits with matching underwear and high heels, and made to sign a non-disclosure agreement before starting work.
A Downing Street source said the prime minister was "appalled" by the reports, adding: "This shows there is a long way to go to ensure all women are treated properly as equals."
The dinner and auction – which has taken place annually for over 30 years and raised £20m for children's charities – was held at the Dorchester Hotel in central London and attended by senior figures in business and finance.
One of the organisers, David Meller, has quit his non-executive role on the Department for Education board following the reports.
The organisation said it would distribute its remaining funds to children's charities, although some – including Great Ormond Street children's hospital – have said they will return any donations they have already received.
The Charity Commission also said it was investigating the claims "as a matter of urgency".
On Wednesday, Mr Zahawi tweeted that he arrived at the event at 20:00 GMT and left at 21:35 GMT as he "felt uncomfortable", but said he did not see any of the "horrific" events reported.
He also tweeted that he would never attend a men-only function again.
The minister for digital and the creative industries, Margot James, told Newsnight that the event represented "the very worst form of sexism with a smile on its face".
But she stood by Mr Zahawi and his claim of an early exit.
"That indicates to me that he was shocked by the events, didn't like the culture, the atmosphere, and left," she said.
But Labour's Sarah Jones said Mr Zahawi should resign if he did not report his concerns and had attended on previous occasions.
Shadow education secretary Angela Rayner also called for an investigation into his attendance.
Earlier on Wednesday, Downing Street spokesman said the prime minister had confidence in Mr Zahawi and he was not being referred for investigation.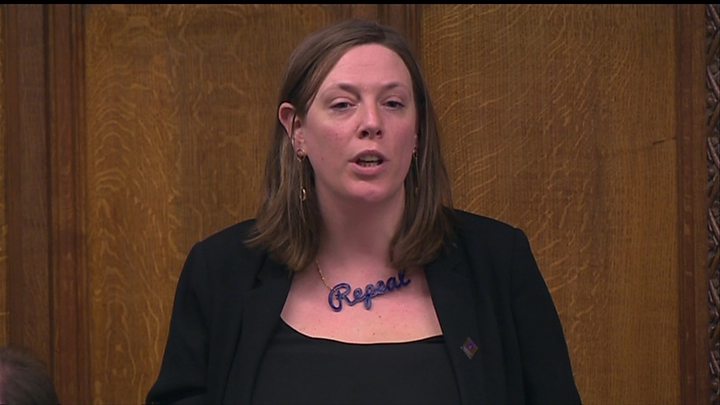 Madison Marriage, the reporter who worked at the event, said she and "numerous other hostesses" were groped at the dinner.
She told BBC Newsnight: "It's a hands up skirts, hands on bums but also hands on hips, hands on stomachs, arms going round your waist unexpectedly.
"This isn't, I suppose, a high-level groping, but one of the strangest things was you could be talking to a man and he'd suddenly start holding your hand."
She said there were other women there "who had absolutely no idea that was the kind of event it would be".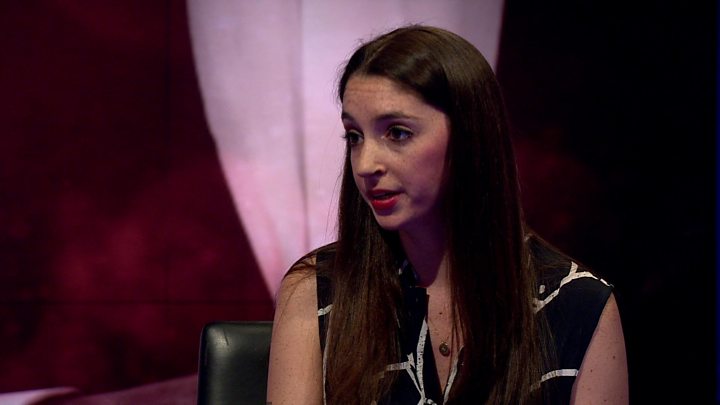 Before the fundraiser announced it was closing, a number of businesses said they would cut ties with the event – including WPP, the world's biggest advertising agency, and real estate investment business Frogmore.
Carolyn Fairbairn, CBI director-general, said: "If even half of what's been written about this event is true, it is deplorable and confirms how far we have still to go to stamp out sexual harassment."
Ann Francke, CMI chief executive, told the BBC: "If you're a captain of industry in 2018, do you really want your shareholders, your customers, your employees to see you associated with things like this?
"And all of the people who attended should have thought about that before they walked through that door."
'Absolutely appalled'
Comedian and children's author David Walliams, who is not the subject of any allegations, was the compere for the evening.
He said "did not witness any of the kind of behaviour that allegedly occurred", but added that he was "absolutely appalled" by the reports and he would be donating his fee to the Children's Trust.
Channel 5 baseball show presenter Jonny Gould, who was the auctioneer at the dinner, said he had "never witnessed any of the alleged behaviour of guests at this event nor in previous years".
He added: "If I had I would not have continued to work at the event."
The Dorchester said it was "deeply concerned" and was looking into the claims.
A spokesman for the Artista agency, which recruited the hostesses, said: "I was not aware of any claims of sexual harassment but the kind of behaviour alleged is completely unacceptable.
"I am checking with the staff and any complaints will be dealt with promptly and fairly."
Have you ever worked as a hostess at an event like this? Please share your experiences with us by emailing [email protected]
You can also contact us in the following ways:
[contf] [contfnew]
[contfnewc] [contfnewc]