The names of several of the students and teachers killed in a Florida mass shooting have been revealed.
Family and friends announced their deaths on social media, including many who had earlier posted desperate appeals for their missing loved ones.
Alyssa Alhadeff was among the 17 victims, with her soccer club reporting on Facebook "with great sadness" that the "beloved" player had not survived the shooting at Marjory Stoneman Douglas High School.
"Alyssa Alhadeff was a loved and well respected member of our club and community," Parkland Travel Soccer wrote. "Our thoughts and prayers go out to her family and all the other victims of this tragic event."
It is with the sad news that we share the following information from our local affiliate Parkland Soccer Club. Our thoughts and prayers are with her family and all those affected by the shooting yesterday. pic.twitter.com/5MEPNOy8zI

— Florida Youth Soccer (@FYSASoccer) 15 February 2018
A note from her family on the same post added: "To Alyssa's friends honor Alyssa by doing something fabulous in your life. Don't ever give up and inspire for greatness," it read. "Live for Alyssa! Be her voice and breathe for her. Alyssa loved you all forever!"
Family members had previously posted appeals to help find Alyssa, who was missing after the shooting.
The first victim of the massacre to be named was Jaime Guttenberg, after family members confirmed she had died in the "senseless" killings.
Marc Pollack said his cousin Jaime Guttenberg, who attended the school where the shooting happened, was an "awesome young girl" in a Facebook post following the killings.
:: Live updates: Florida school shooting
He wrote on Facebook: "This is a picture of our sweet cousin Jaime who was senselessly and tragically killed today at Stoneman Douglas High School.
"My heart is broken from the loss of this awesome young girl and the pain that our entire family is enduring.
"Jennifer Bloom Guttenberg, Fred Guttenberg and Jesse Guttenberg, we are all here for you. The love and strength in our family runs deep and you guys are not alone."
:: Student brands Trump a 'piece of s***' for reaction to shooting
Also confirmed dead was Nick Dworet, a 17-year-old swimmer who was commemorated in a Facebook post by his swimming club.
"He was an amazing person as well as a great swimmer. A happy young man who embodied the values of our program," the club wrote. "A young man who had changed his life recently and was on a major up swing in his life."
Friends had also posted appeals for help finding Mr Dworet as the community struggled to come to terms with the killings.
Twitter user Laura Carolina posted pictures of Nick saying his "loved ones and family are looking for him".
"It is with great sadness I am to report that Nick has been found, but he has passed away," she later tweeted. "Heaven has gained an angel today. We love you Nick."
It is with great sadness I am to report that Nick has been found, but he has passed away. Heaven has gained an angel today. We love you Nick.

— Laura Carolina (@lauriecarolinaa) February 15, 2018
A total of 17 people are confirmed to have died and more than a dozen are injured after the attacker opened fire at the school on Wednesday afternoon.
:: Were warning signs about gunman missed?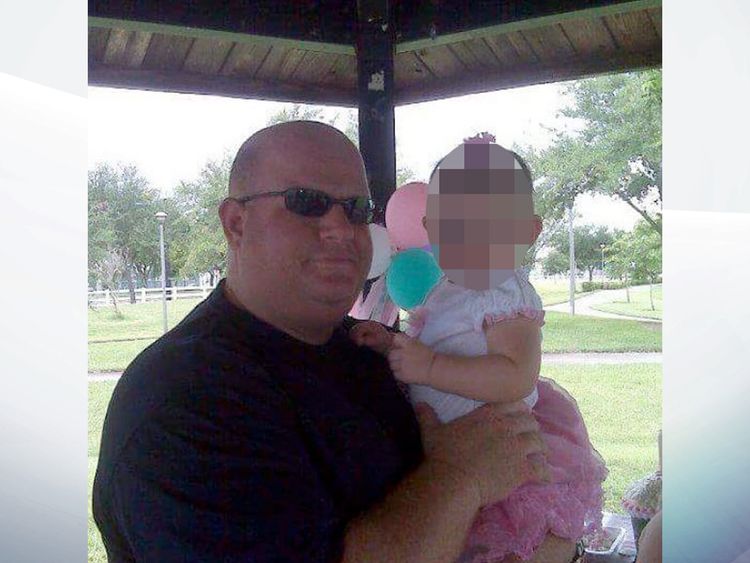 Football coach Aaron Feis was among those who died trying to save students after he reportedly used his body as a shield against the bullets.
The man has been hailed a hero after he tried to stop Nikolas Cruz killing youngsters at the school in Parkland.
One student, who called herself Angelica Losada, posted a picture of the coach with a baby, adding: "This, ladies and gentlemen, (is) the face of a hero.
"Coach Aaron Feis was injured protecting a student in the shooting at Marjory Stoneman Douglas High School and, at last report, is in critical condition.
"He is a friend to all students that know him. He was always so nice to me when I went to school there, and I know he is close with my brother and his friends."
:: What we know about 'troubled' Florida shooting suspect
More from Florida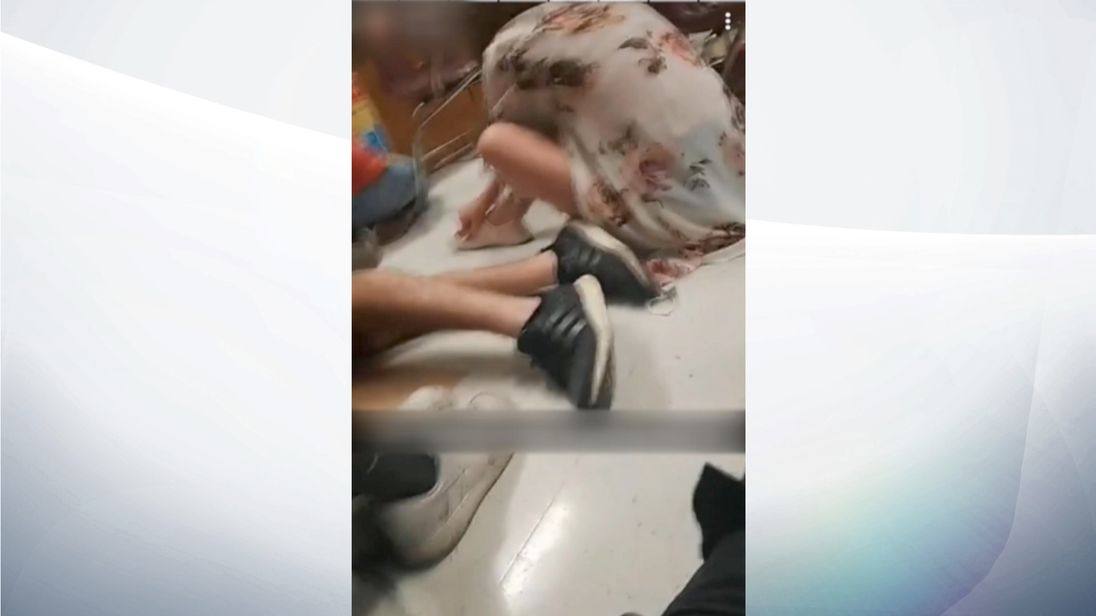 Despite initial reports suggesting he was in a critical condition, he was later believed to have died in hospital.
Broward Sheriff Scott Israel announced in a briefing at 9pm local time that "a beloved football coach is dead".
[contf] [contfnew]
[contfnewc] [contfnewc]