The father of a man who arranged the murders of his mother and younger brother is pleading with authorities in Texas not to execute him.
Bart Whitaker, who was 23 at the time, had promised thousands of dollars to two friends to kill his family so he could secure their $1.5m estate.
Kent Whitaker, Bart's father, almost died himself in the shooting that killed his wife Tricia and his other son Kevin when the family returned home from a restaurant in 2003.
Tricia Whitaker and 19-year-old Kevin were shot, while Bart was injured along with his father.
Mr Whitaker says he forgives his son Bart, who was convicted of arranging the murders and is due to be executed by lethal injection this week.
As a victim in the shooting, Mr Whitaker has petitioned the state to commute his son's sentence from death to life without parole. He says the death penalty should not have been sought during the trial.
The 69-year-old told Sky News: "Nobody has to convince me about how bad the crime was because I live with the consequences of his bad choices every day."
But he says his decision to forgive was made even before he knew his son was responsible.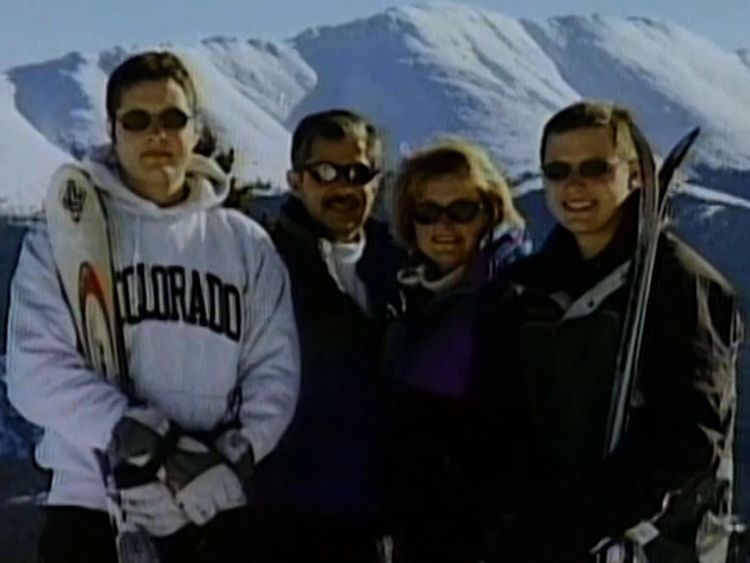 Mr Whitaker said: "I was able to come to a complete forgiveness. It was a miracle. But it didn't cloud my eyes to the awful thing my son chose to do.
"He is terribly repentant. We don't know why he did it and I don't think we'll ever really understand."
Mr Whitaker dismisses the prosecution's argument that the death penalty should be carried out in the name of Trisha and Kevin.
"This would be the last thing they would want," he said. They would not want another death applied to this horrible crime. This would be something they would be appalled at."
Members of the Texas Board of Pardons will vote on Tuesday on whether to commute the death sentence. If they decline, Mr Whitaker says he will go to witness the execution on Thursday.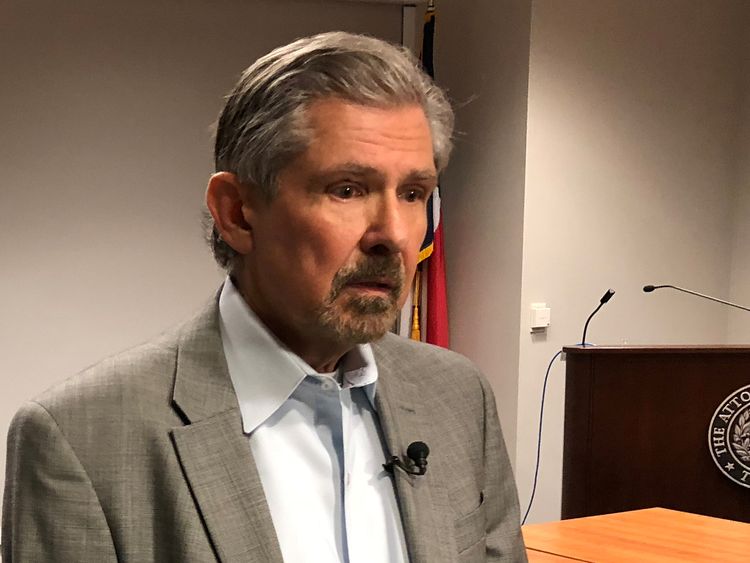 He says it haunts his nightmares.
"I have been told what it's like in that room and everyone who has experienced it has told me that I don't want to be there," he said.
"I don't want to be there but at the same time I'm not going to let my son die without him knowing that there was someone who really cared about validating him as a human.
"So I'm going to be there, as hard as it is."
As a man of strong faith, Mr Whitaker credits a higher power for his ability to forgive and says that allowed him to overcome the traumatic grief of losing his son and wife of 28 years.
More from US
He said: "I think forgiveness may be the most God-like thing we ever do. I think it's the hardest thing we ever do.
"If you don't forgive you will never truly heal."
[contf] [contfnew]
[contfnewc] [contfnewc]